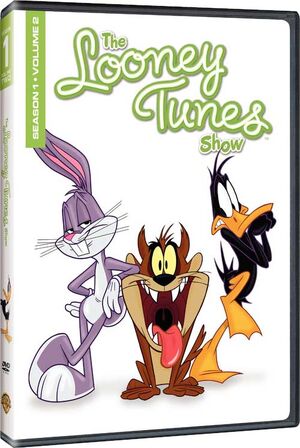 st

The Looney Tunes Show - Season One, Volume Two was the second DVD release of The Looney Tunes Show and it was quickly announced three months and two weeks after the show premiered. It was released on December 6, 2011 and costed $14.98 for the next four episodes:
Ad blocker interference detected!
Wikia is a free-to-use site that makes money from advertising. We have a modified experience for viewers using ad blockers

Wikia is not accessible if you've made further modifications. Remove the custom ad blocker rule(s) and the page will load as expected.